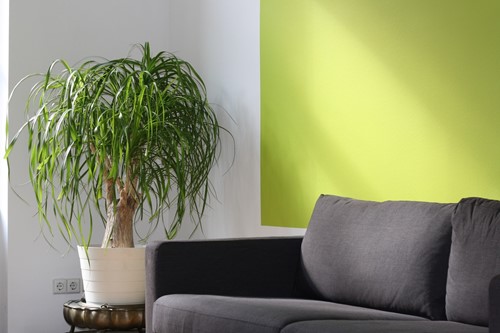 Sometimes all you need to refresh your home is a change to the living room. Unfortunately, new furniture isn't cheap, and it's easy to feel you can't make a major change without breaking your budget. However, there are some ways you can completely revamp and decorate your living room inexpensively. Here are the best budget-friendly living room decor ideas to bring new life into your space:
Rearrange Your Furniture
Changing the layout of your living room furniture is an extremely effective and virtually free way to update the space. Keeping your existing furnishings and trying them in new configurations gives you plenty of room to explore different design possibilities. If you feel like the room is cramped or cluttered, try removing one piece of non-essential furniture to see what a difference it makes. It's likely you have more than you need and by making even minor changes you can make the living room feel larger and more comfortable. If you're not sure how else to position the furniture, focus on goals like improved traffic flow or promoting conversation. These will guide you to making a favorite room even better.
Change or Add New Wall Art
If you have art on the walls in your living room, consider swapping in new pieces for a change of scenery. Rearranging wall decor is like rearranging your furniture in that it might not cost you anything. Try moving art from another room into the living room and vice versa. You can also swap positions of pieces in the same room to play with scale and create new focal points. Don't have any art? Make some! There are plenty of easy and inexpensive projects for homeowners of all skill levels and experience. Even a simple geometric pattern in your favorite colors can make an enormous difference in your space.
Add Life With Potted Plants
Adding houseplants is an instant upgrade and refresh to any room. The living room is no different: bringing in live plants will brighten and liven up the space while also providing you with great health benefits. If you don't already have a plant collection, now is the perfect time to get started. To make a bold statement in one step, go for a low-maintenance palm or spider plant to add visual interest with long wavy leaves. You can also go for plants that come in multiple colored varieties, such as philodendron, pothos or colorful types of succulent. To dress up a plastic nursery pot, put it in a round basket for an easy boho vibe. You can also find unique planters of all shapes and sizes at your local second-hand shop.
There are plenty of ways you can redecorate your living room, but if you want to stick close to your budget, these are good ways to start. Even simple changes like rearranging the layout of your furniture and existing art pieces will make the room feel new. Adding houseplants will provide the twofold benefit of aesthetic appeal and improved air quality. From here, you have the tools and strategies to refresh any room in your home.