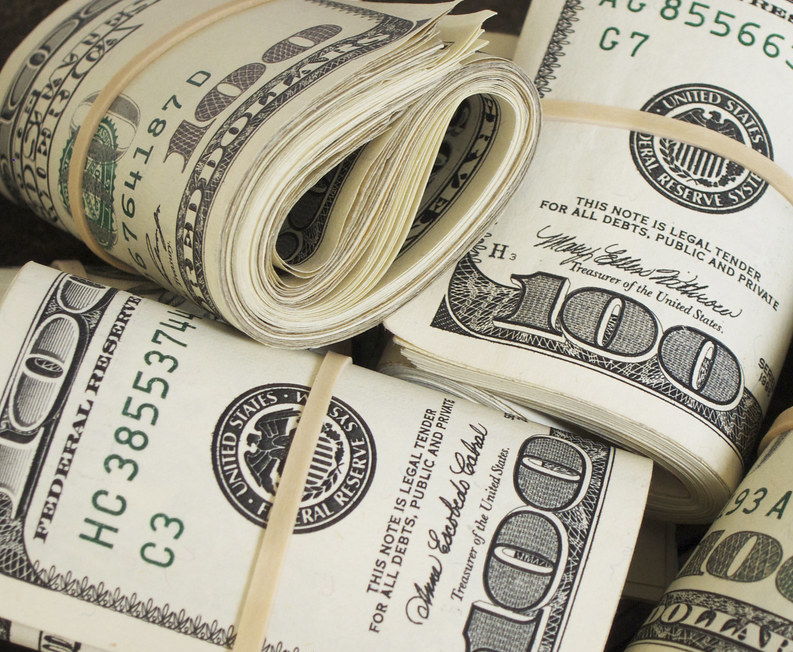 While much of the country stands still, home sellers reap profits
Many home sellers these days are raking in profits, having gained, on average, a $75,971 profit on a typical sale in the second quarter of 2020. HousingWire's Alex Roha credits a U.S home sales report from ATTOM Data Solutions, which reports these average gains are up from $65,250 in the first quarter.
"The latest quarterly figure represented another post-recession high – breaking the 34.5% ROI record in the first quarter, and the 33.7% home sellers saw this same time last year," says Rohas. ATTOM also reports, "The housing market across the United States pulled something of a high-wire act in the second quarter, surging forward despite the encroaching economic headwinds resulting from the Coronavirus pandemic."
It was reported that 81 of the 104 metropolitan areas the data analyzed experienced profit margin gain from the second quarter of 2019 to the second quarter of 2020. The largest annual gains were seen in Spokane, WA, Columbus, OH, St. Louis, Chattanooga, TN, and Indianapolis. Rochester, NY and Kansas City, MO, were also prominent in the report.
Source: Housingwire | ATTOM | TBWS

How Rates Move:
Conventional and Government (FHA and VA) lenders set their rates based on the pricing of Mortgage Backed Securities (MBS) which are traded in real time, all day in the bond market. This means rates or loan fees (mortgage pricing) moves throughout the day, being affected by a variety of economic or political events. When MBS pricing goes up, mortgage rates or pricing generally goes down. When they fall, mortgage pricing goes up. Tracking these securities real-time is critical. For more information about the rate market, contact me directly. I'm among few mortgage professionals who have access to live trading screens during market hours.
Rates Currently Trending: Neutral
Mortgage rates are trending sideways so far today. Last week the MBS market improved by +6bps. This caused rates or fees to remain mostly unchanged last week. We saw low rate volatility through the week.
This Week's Rate Forecast: Neutral
Three Things: These are the three areas that have the greatest ability to impact rates this week. 1) Stimulus, 2) The Fed and 3) Domestic
1) Stimulus: At 4:30 pm ET, Sen. Majority Leader McConnell and Treasury Sec. Mnuchin will release all of the details of the Republican Cares 2 ACT. So far, it looks like a $1T package with another round of $1,200 direct "helicopter money" to citizens and replacing the windfall $600 per week payment to a calculated 70% of the person's wages. It is also said to include liability protections for businesses and schools. The Democratic House had previously passed a $3.5T package months ago.
2) The Fed: On Wednesday, we will get the latest Interest Rate Decision and Policy Statement from the Federal Reserve and a live press conference with Fed Chair Powell. The Fed has widely telegraphed no change to rate policy for the foreseeable future, but bonds will be very reactive to any change in language or guidance.
3) Domestic: We have a very robust week for big-name economic releases. The first look at the 2nd QTR GDP (expected to be a mind-blowing -34%) will take center stage. But Initial Weekly Jobless Claims, Durable Goods Orders, PCE (the Fed's trigger inflation rate), Chicago PMI, Consumer Confidence, and Consumer Sentiment will also garner attention from bond traders.
This Week's Potential Volatility: Average
While rates last week ended mostly unchanged, we did see a bit of rate volatility. This week, with the domestic data coming out, rates can move out of the tight channel we've been trading in for weeks. While the above are the three main things that can help move rates this week, coronavirus news is a significant variable.
Bottom Line:
If you are looking for the risks and benefits of locking your interest rate in today or floating your loan rate, contact your mortgage professional to discuss it with them.